<![if !supportEmptyParas]> <![endif]>
<![if !vml]>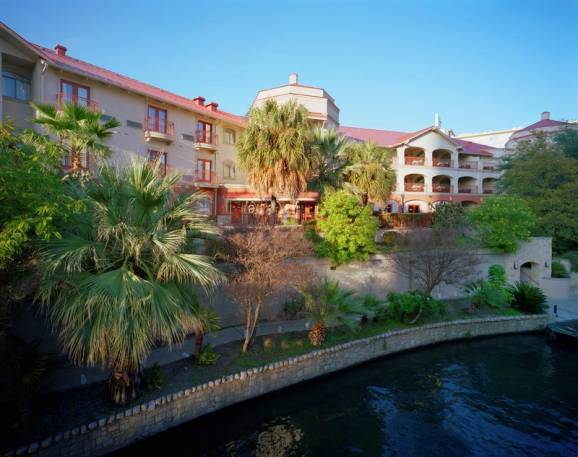 <![endif]>
<![if !supportEmptyParas]> <![endif]>
During various stages of arrival times and dates, the final turnout for this reunion was very impressive for our small group.  We had 13 Night Rustics present or represented and including our guests, 22 people attended overall, with 21 of those dining at our ending banquet.  Just for the record, if you couldn't make it this year, WE ALL MISSED YOU!  A few of you even had to cancel from the reunion at the last minute due to unfortunate circumstances, but we met our hotel contract obligations with no sweat.  From the agenda below, there seemed to be enough variety of events in the city while we were there, to satisfy even the toughest rebels of the unit.  Actually, as chairman, it was a bit like trying to herd cats at times, but in the end it was realized that the cats will ALWAYS come home for dinner, right?  Thus, our mealtimes were awesome, not only with the local epicurian delights and restaurateurs, but with all the visiting, reminiscing and telling of old tales, which somehow seem to get bigger and better each reunion.  Regardless, all those who expressed their opinions following the outing offered a strong affirmation of having a great time!  You can see below that there was plenty to do with the group and some did everything planned, while others went to different favorite attractions of their own, as well as visits with old friends and family in the San Antonio area.  There is certainly no lack of things to do and see in that part of Texas, especially on the Riverwalk and our hotel accomodations right on the river were very nice, not to mention at a great price.
<![if !supportEmptyParas]> <![endif]>
We are very pleased that after several years of invitations and conflicts, we were finally able to get Ms. Gloria Auth, our advertised "mystery guest", to attend one of our reunions.  She is the wife of Ret. Lt.Col. Jerry Auth who flew the very first FAC O-2A Rustic mission into Cambodia when our operation was born.  Jerry passed away suddenly in 1994 with brain cancer.  We would like to have his Rustic callsign for the Roster if anyone knows what that was.  Gloria is a very delightful addition to our group and was accompanied by her close friend, Nick Nichols. 
<![if !supportEmptyParas]> <![endif]>
We are also very happy to have had two other first-time Rustic pilots join us for a reunion; Bill "Wild Bill" Healey (R-32) and Ret. Lt.Col. Tony Winkler (R-22) with his wife, Nancy.  It was very interesting to see how well all these new faces were enfolded into our "old reunioners" circle of friendship and comraderie.  I believe that we are indeed a family of kindred souls, as well as a unit of the tightest, toughest, smartest, most cunning FAC pilots to have ever engaged in aerial battle with an enemy!!!!
<![if !supportEmptyParas]> <![endif]>
There were two more new faces on the ladys' side of the equation at this reunion, as well.  One was the guest of Bob "Redeye" Harris (R-33), Ms. Cheryl Kerr.  She is quite the spirited Southern Bell entrepreneur and it has been subsequently brought to our attention that she is no longer his guest, but has since become Bob's fiancee!!!!  Congratulations to both of you!  The second new lady is the very charming wife of Ret. Lt.Col. Bill Lemke (R-27), Bonnie Lemke.  You should hear their moving love story….it is a match made in heaven, if ever there was one!  On behalf of the Night Rustics, I would like to officially welcome the new ladies to "Our Gang", a dubious distinction at best.
<![if !supportEmptyParas]> <![endif]>
Ret. Lt.Col. Mike "Chunk" Thrower (R-34) was gracious enough to engage his personal contacts at Randolph and arranged to get our group a mission briefing and a personal tour of the T-38 Instructor School there.  We even visited the sims and a static display on the flight line, where many of us got our 40-some-years-later "T-38 Hero Shot" update for comparison with our UPT originals (see reunion photos)!!  It was very interesting to see how young all those airmen, not to mention the Field Grade Officers, looked.  I'm fairly certain the airmen said to one another after we departed ops, "What in the heck is a FAC?"  "Is someone who FACs called a FACker?"
<![if !supportEmptyParas]> <![endif]>
On a serious note, I would like to thank all of those who attended and made this such a special time to remember for all of us.  It is my regret that many others could not make it.  It is my fear that we may not be able to continue these biennial reunions for any one of a number of reasons: lack of interest, poor health, death, finances, epidemics, terrorism, martial law, civil war……who knows what tomorrow will bring in this precarious, upside down world?  The point is, we each need to consider not putting off the next reunion in favor of one in the future, as that future one may never come. 
<![if !supportEmptyParas]> <![endif]>
Your support of my efforts as chairman of this event and as webmaster are, and have always been, greatly appreciated.
- Dave DeKoker (R-32)
<![if !supportLists]>- <![endif]><![if !supportEmptyParas]> <![endif]>